1956 Seagrave 70th Anniversary Pumper

Seagrave changed body designs in 1949, creating what would be known as their "70th Anniversary Series" trucks. The rounded nose with the siren (usually a big Federal Q) built into the center became a signature look for Seagrave until the early 1070's.
This example was built in 1956 for Whitefish Bay, Wisconsin. It has the small Seagrave V-12 at 531 cu.in. and pumps 1000 gpm.
The engine was designed by Pierce Arrow for their automobiles, and they sold them to Seagrave until they went out of business in 1938. Seagrave bought the rights and the tooling and produced the engine for their trucks until the 1960's. It is an extremely smooth running engine.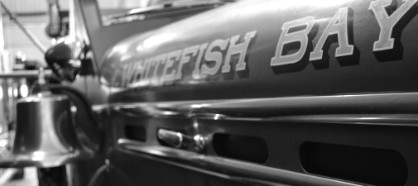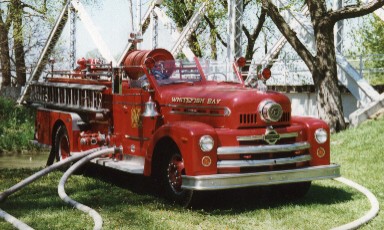 This is THE truck that started it all for the Reliance Fire Museum... Founder Doug Klink grew up across the street from the station that this truck worked out of. As a young boy, he spent time at the station cleaning and helping out with this truck. As a young adult he would begin his volunteer firefighting career, and ended up purchasing this truck at a sealed bid sale when it was retired in 1989.