Our steamer is a 1901 Waterous, built in Branford, Ontario.
It is a third size steamer rated at about 600 gpm. Normal boiler pressure is 90 when operated today; originally the pressure was about 160psi at full speed. It is fueled by wood or coal, although coal is required to get enough heat for maximum output. The pump has been rebuilt.

It is fully operational and has appeared at many events, including several SPAAMFAA national musters. We generally operate it at least 2-3 times per year in Estes Park.
Check our Event page for upcoming pumping opportunities.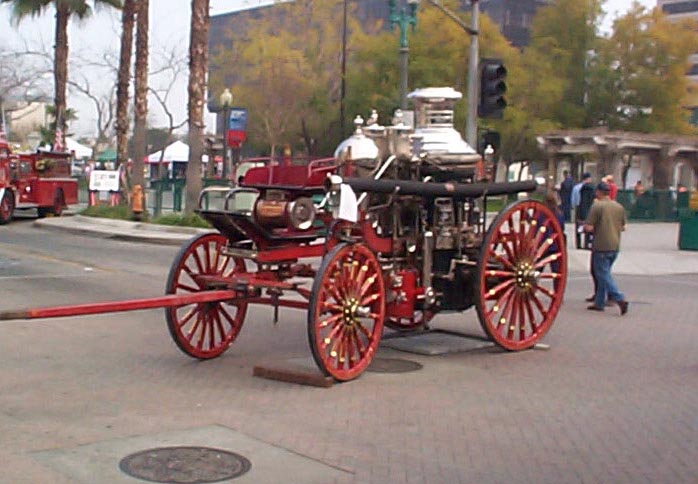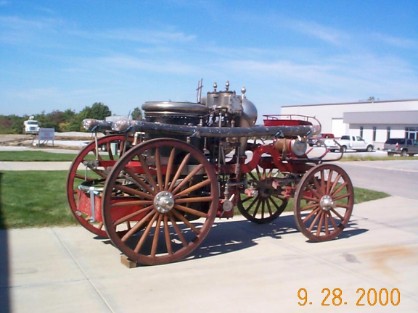 Our acquisition photo of the 1901 steamer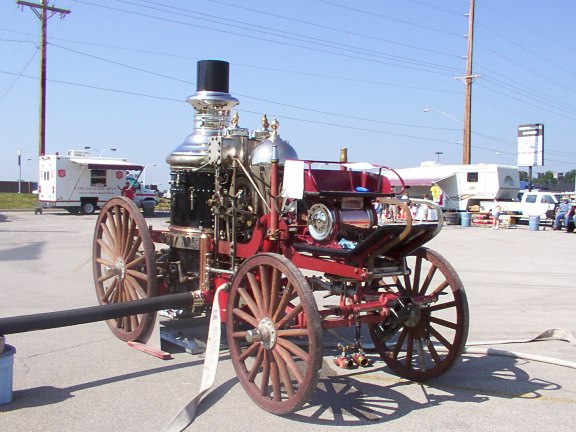 Shortly after acquisition, the steamer pumps at the Independence, MO SPAAMFAA chapter muster summer of 2001. Note the undecorated
wooden wheels and boiler extension.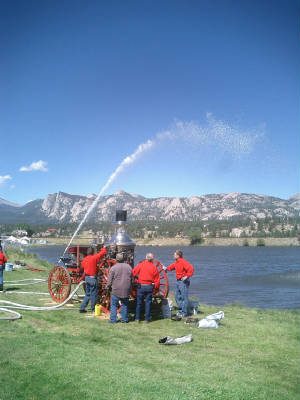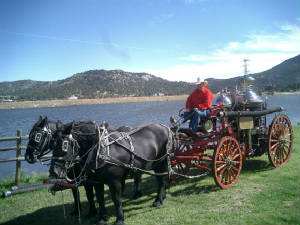 In it's restored condition, the steamer is hitched to a
capable team of horses for special events and parades.
This picture was taken on the shores of Lake Estes
before pumping at the Scottish-Irish Festival.

(Left) Pumping at the Scottish Irish Festival in Estes Park after the parade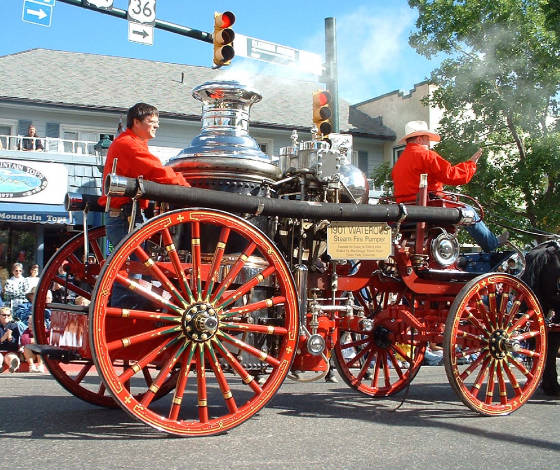 Over 100 years old, the steamer navigates the streets during a summer parade in Estes Park. Driver Eric Adams steers and fireman Doug Klink rides the steamer... In this case, the fireman keeps the smoke billowing without heating
the boiler for dramatic effect.