This great little truck was delivered to Thiensville, Wisconsin in 1935 and never left! Powered by a Hercules YXC engine with a 500gpm Seagrave pump, it just needed a little TLC to make it the pride of the Thiensville FD once again.

The engine didn't run when it arrived at our shop. Many of the 6 volt connections were dirty and the engine water pump was seized. After the starter and carburetor were rebuilt and the other issues addressed, it fired right up.

We stripped the truck to the essentials and repaired the pump.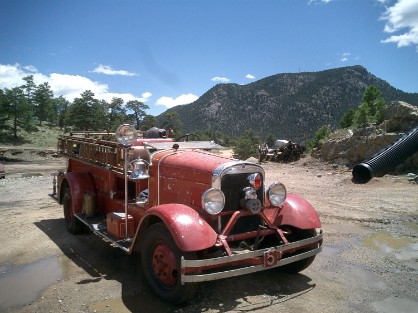 As it arrived at our shop, with Seagrave peeling paint on the hood (common problem in the later years for this manufacturer).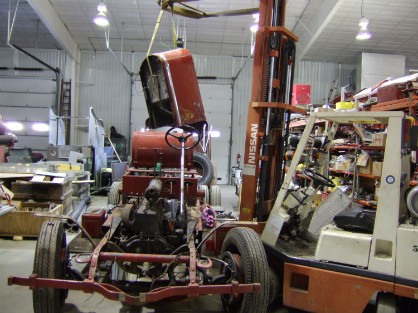 Even the cowl is worthy of a hydraulic lifting device!
These trucks and parts are the straight from the old days that
'they used to make 'em like'!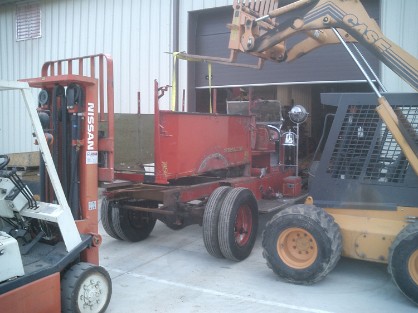 Removing the bed- note the lettering and some decoration remains
to guide us during the restoration.
Lots of pictures before sandblasting and painting.

A new stainless pump shaft was fabricated and new bearings installed.
(It was fun to drive the truck without the hosebed, hood, or fenders!)

The suction hose was rotted and there were 2 different thread types on the three sections.
In the end, the truck went home in better than new condition, ready to be a part of the community again.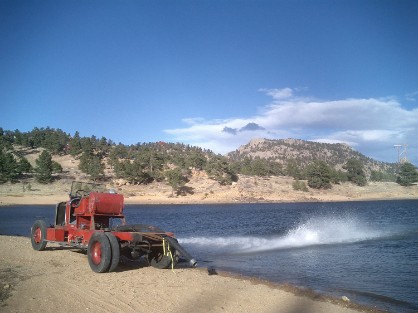 Testing the pump at Marys Lake before moving on to the body restoration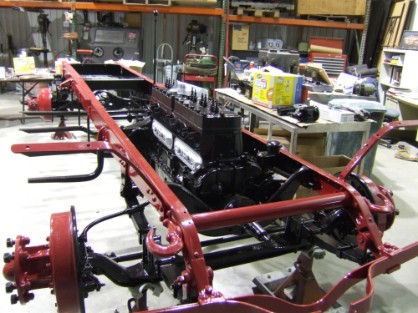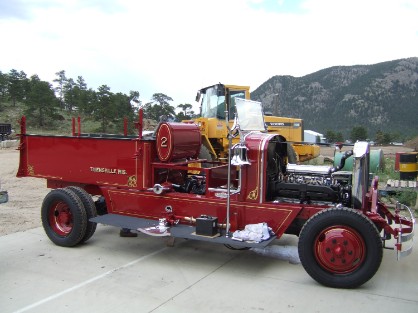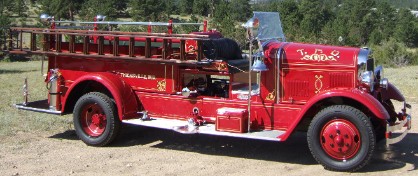 (above) Done! Another beautiful truck ready to leave Reliance.
(right) Passing by the station that it served at its whole career.