1927 Ahrens Fox M-S-4 Restoration
This is the restoration featured in the "Ultimate Restoration" TV show!
See the video trailer or buy a dvd of the show at: http://www.ultimaterestorations.com/the-ahrens-fox/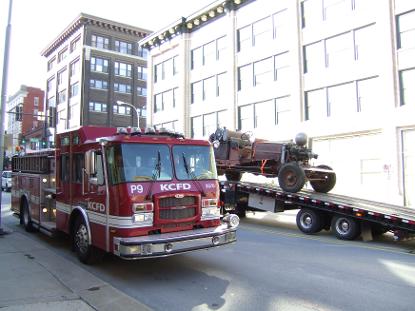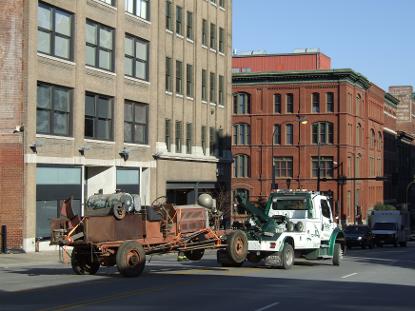 These are the photos of how the restoration started. The truck had been taken apart in the early 70's by a mechanic at the KC Fire shops intending to restore it but then retired. The truck moved from station to station and finally wound up in the basement of the downtown fire museum. When that was slated to be demolished in was stored in a downtown warehouse building. It was removed and brought to our KVR Restoration facility in 2009.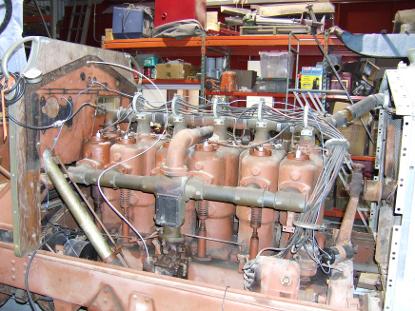 The first step in the restoration process was to reassemble the truck. Many parts were found to be missing. The headlights and brackets were later located in Michigan, the serial number plates were sold on Ebay before we had the truck but we could not find the new owner of them.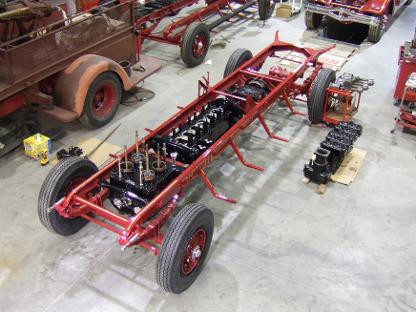 The chassis after installation of the drivetrain and pump transmission. The engine cylinders are on the floor awaiting installation.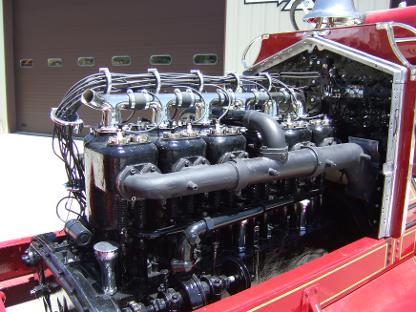 The engine after rebuilding and reinstallation in the chassis.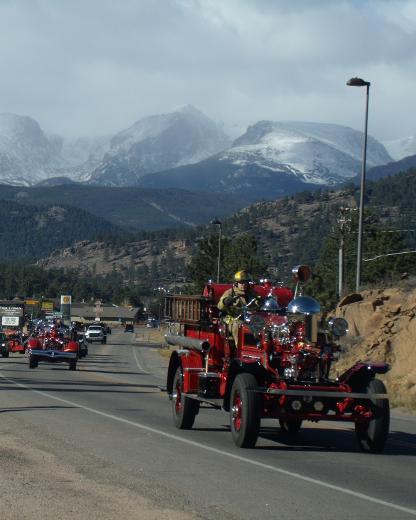 A little chilly on the day we finished filming the Ultimate Restoration show.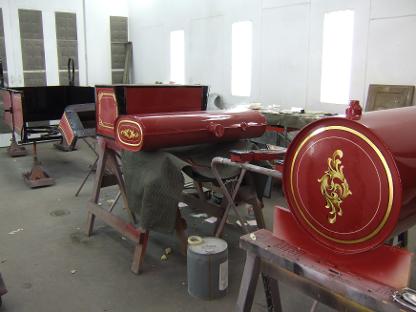 Striping and decorating. The parts have not been cleared yet.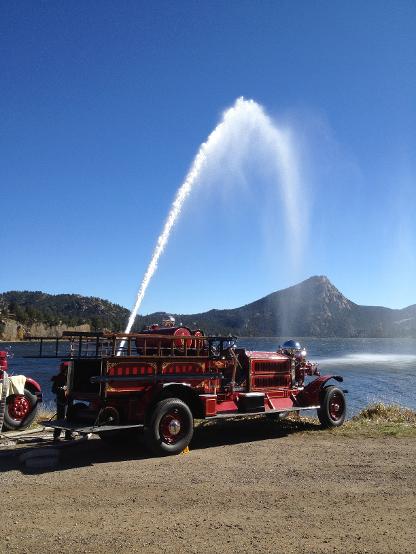 The KCMO MS4 pumps for the first time since the 1960's!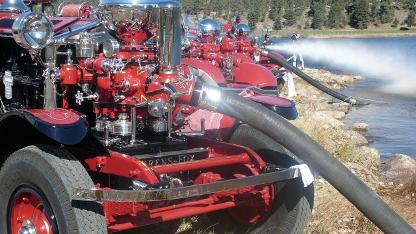 Three Foxes pumping at Lake Estes. The KCMO MS4 closest, Sandusky 1938 HT middle, Hagerstown 1948 HT far end.