1904 Wirt & Knox Hose Cart
Wellington, Colorado

This hose cart belongs to the Wellington (Colorado) Fire Department.

It's a Wirt & Knox, built in 1904.

W&K is still in business as a subsidiary of Kidde Corporation.
The cart had not been repainted so we were able to document the original decoration and reproduce it faithfully.

The restoration took approximately 250 hours, with elaborate decoration accounting 50 of those hours.

When it arrived, the original decoration was still visible on the wood wheels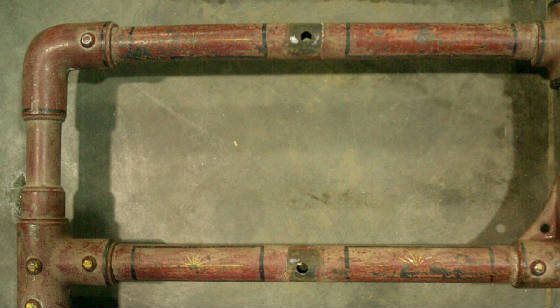 The original starbursts are still visible on the lower section of the frame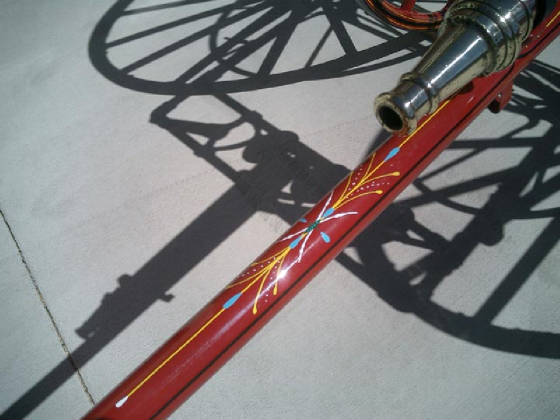 The original decoration pattern was brilliant and colorful once completed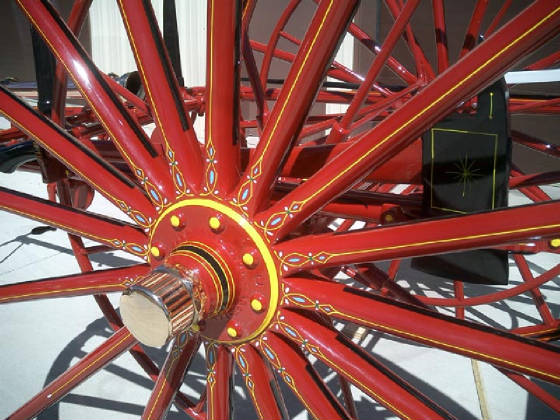 The finished wood spoke wheel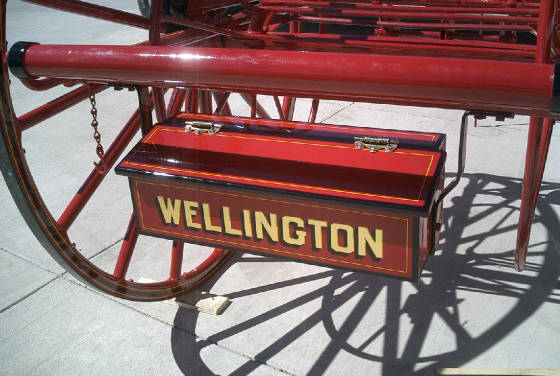 Hand laid gold leaf on the toolbox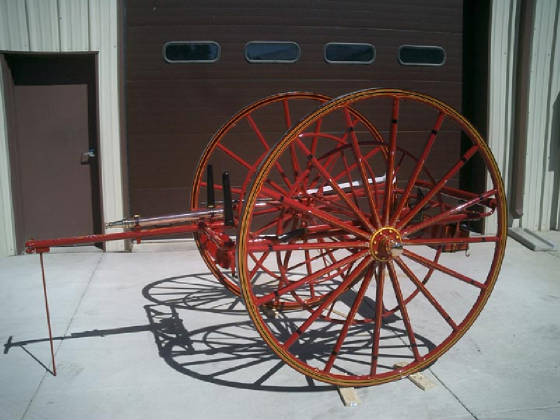 On the last day at our shop, the cart is readied for it's trailer ride
back home to Wellington, Co