1928 American LaFrance Pumper
Lawrenceburg, Tennessee Fire Dept

The rig was in good running condition when received it, but required paint, upholstery, radiator work, decoration, etc.
We returned this 1928 ALF to the Lawrenceburg Fire Department in June of 2007 after 1,200 man hours of restoration work.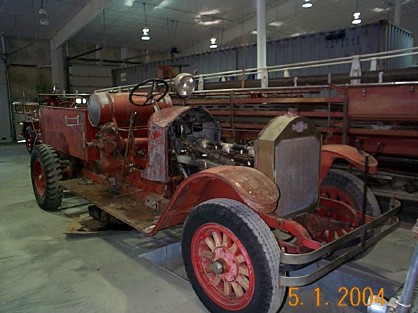 The truck ran well mechanically when we received it.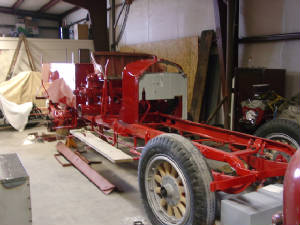 Beginning the assembly after painting...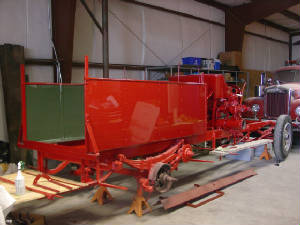 ..and now the bed has been added...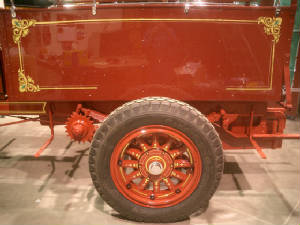 The wood wheels received plenty of attention to bring them back to the way they were when delivered. Using delivery photos, newspaper accounts and personal photos we attempt to restore all of the details to original.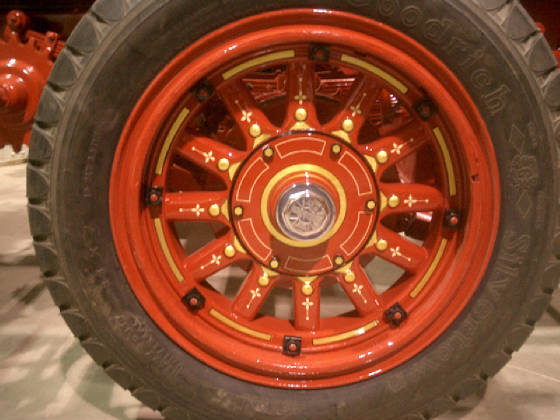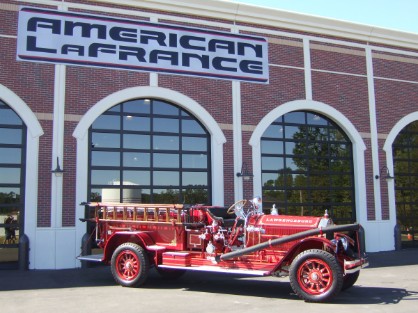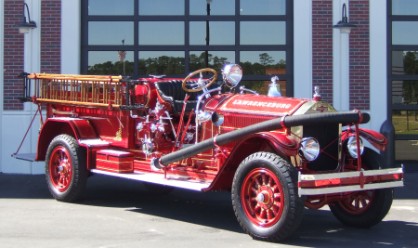 The truck won Best Restored Truck at the 175th
American LaFrance anniversary in 2007.