1902 Femco Water Tower
/1948 Reo Chassis

This, the smallest water tower ever built, served it's entire career with the Pittsburgh, PA Fire Dept, until retired in 1972- after 73 years of service!

Originally a horse drawn tower, it was carried by a type 31 ALF chassis starting in 1923, then placed on a 1948 REO chassis.
PBF stands for Pittsburgh Bureau of Fire.
The water tower performed flawlessly at the 2010 SPAAMFAA Summer Muster, after we spent a good part of the spring getting the water tower ready to operate. It had been at least 40 years since water had flowed through the nozzle. The joints were rusted, hose was missing, the outriggers were frozen, and the engine didn't run well.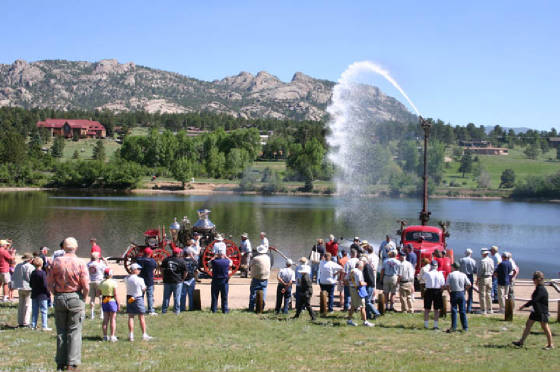 The Water Tower sending water from the Ahrens Fox HT
back into Lake Estes.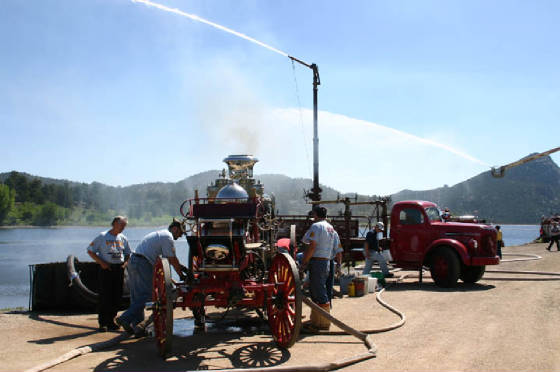 A better view of the truck chassis on the water tower.